So, you may have already read my previous reviews of Netflix shows (primarily Marvel). Last weekend, I dove right into Titans and finished the entire first season. Here's my review and whether you should give it a go.
DC TV
As far as I know, I haven't watched any other modern DC show. That includes The Flash, Arrow, DC Legends of Tomorrow, Black Lightning and so on.
So, I can't exactly refer back and forth between other DC shows or comment on the quality based on previous or existing shows. However, don't be surprised if I start talking about Marvel or the original Teen Titans. Speaking of which…
A more serious Titans (compared to Teen Titans)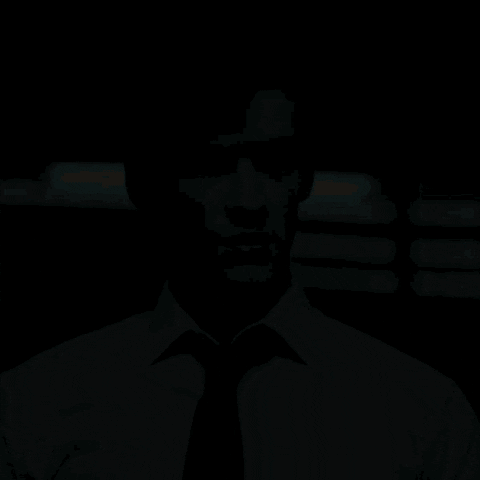 If you're like me and you grew up a teenager during the Teen Titans animated series (on Cartoon Network woo), you'll find the new show quite dark and mature. I haven't really watched Teen Titans Go but I do like to argue that the earlier Teen Titans show was quite dark itself. Obviously, with a younger target audience, they couldn't go that dark. However, Titans definitely does (and it's something I appreciate). Without spoiling anything, there are very real moments in the series. You'll know what I'm talking about once you've watched them. They're handled well and are emotionally-gripping.
While I'm talking about my childhood, do note that I never got into comics so most of my comic consumption is either live-action TV, animated TV (hello 90s Spiderman, Batman and X-men cartoons) and film.
Don't go comparing Netflix DC Titans to Teen Titans
I did make the mistake coming in thinking I'd see the whole crew dynamic like I used to see with Teen Titans. Don't mistake the two but do appreciate the references. There's no Cyborg (reasons for this, I guess?), Starfire is portrayed by an African-American actress, Beast Boy is Asian-American and so on (we'll talk about race later).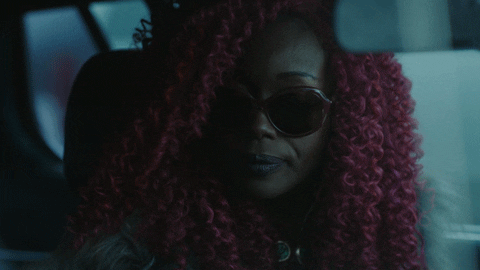 It's refreshing to watch a show take a more serious tone when it comes to superheroes (or in the case of Titans, not-yet superheroes). Yes, the fiction of comic book heroes means more improbable things can happen but people like me like to imagine what the real world consequences are for heroes.
While there's not as much psychological deep dive as, let's say, Legion, seeing Raven, Robin, Beast Boy and Kory (Starfire) humanised is great to watch. There are more dimensions to them than what you'd get out of Teen Titans (even at its darkest arcs). For example, you'll find that for the entire series, Robin is busy with his post-Batman identity crisis. It's easy to take Robin for granted as just another sidekick (as suggested by the bad guys in the first ep).
Oh, and yeah, they're not all teens hence it's just Teen Titans.
Let's talk about race, shall we?
Yes, "Starfire is black". But seriously, she's an alien… from Tamaran. Last year, Anna Diop faced large amounts of backlash for being her race and portraying what is, ostensibly, an alien. Minka Kelly (who plays Dove) was so affected by that backlash that she had to share out this post:
The casting for Starfire is brilliant because Anna Diop is gorgeous, she pulls off the character and personality so well AND she looks so epic in the various costumes. After watching the entire series, I cannot see Starfire any other way. I always thought the Teen Titans cartoon Starfire was lame and I welcome our new, sassy, super-strengthed, 100% ON FIRE, Tamaranean overlord.
On a more positive note, as an Asian person who gets excited every time she sees Quake on Agents of S.H.I.E.L.D., I'm so happy (SO HAPPY) that Beast Boy is half-Asian in the story. Representation isn't just about actors of different backgrounds, but characters of different backgrounds too. We need more Asian superheroes (other than Ken Jeong). Please keep giving us more Marvel and DC.
Well? Is it worth watching?
The only critique I have about the show is the scattered-about lame moments. For example, I physically eye-rolled watching the scene where Robin beats up some bad guys by himself without Batman. Why? The unnecessary close-up of the "R" Robin shuriken halfway through the fight scene. The rest of the fight scene was otherwise perfect (if you find well-choreographed blood ribbons perfect).
Once you sort of settle into the series though, this does happen less and less. The more serious it goes, the more engulfed you are in the story and the more seriously the show seems to take itself. Of course, this is only the first season. I hope and can only expect it to get better from here.
If you've always wanted to see the Teen Titans crew in a more serious light, if you enjoy exploring characters more deeply and if you want to see a DC show head more in the direction of darkness as The Punisher, then definitely check out Titans on Netflix.
Watch the trailer
Images: Netflix (Fun fact, Netflix frequently creates official GIFs for their shows on GIPHY so all the GIFs are from here)