"The team at goto.game were a delight to work with! Jack and Nick helped craft an exciting and engaging campaign for Game On Cancer® with very little lead time AND it overachieved on the expected results. We're already talking about working together again on our next two campaigns!"
Shane Bailey – Head of Gaming & Streaming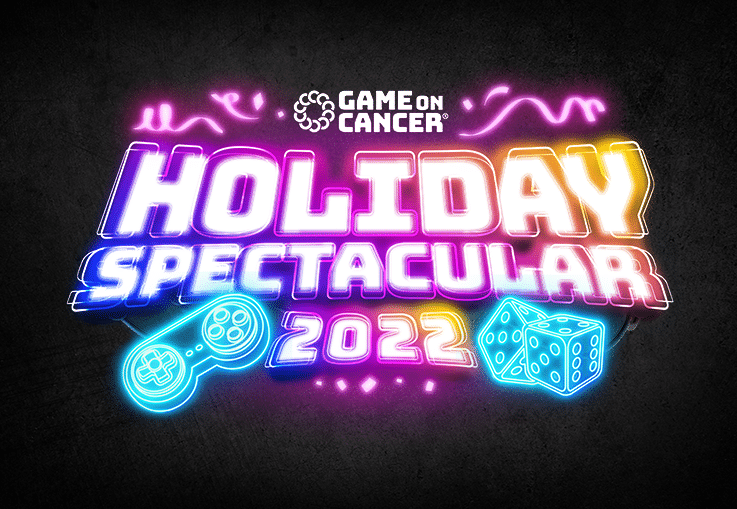 Holiday Spectacular 2022, was remarkable fundraising initiative organised by Game On Cancer, a section of Cure Cancer Australia, that aimed to generate crucial funds for vital cancer research.
Spanning from November 15th to December 15th, 2022, this event sought to unite compassionate individuals in the pursuit of a common goal.
With a resolute objective of amassing $60,000, the Holiday Spectacular fused joy and generosity, igniting hope in the hearts of countless supporters, determined to make a profound difference in the fight against cancer.
Game On Cure Cancer, an initiative by Cure Cancer Australia, aimed to captivate the Australian gaming, live streaming, and content creator community. 
By harnessing their collective power, the campaign sought to ignite awareness and mobilise fundraising efforts for the renowned Holiday Spectacular 2022 event. 
With the invaluable support of this vibrant community, Game On Cure Cancer aspired to amplify its reach, inspire participation, and make a significant impact in the fight against cancer.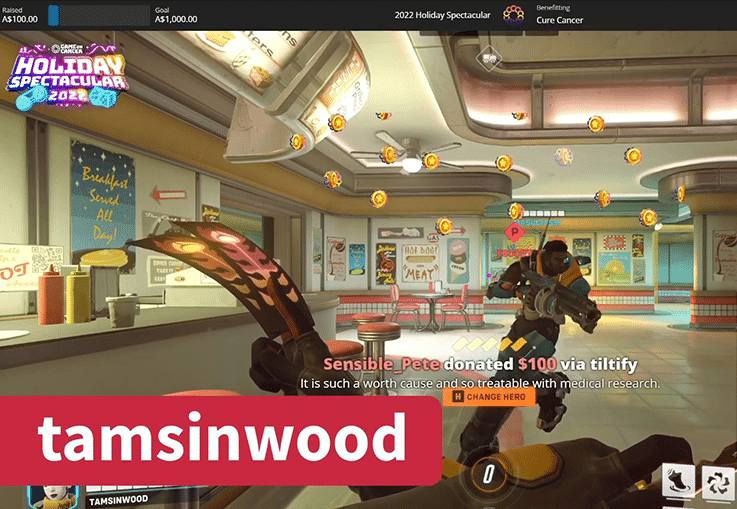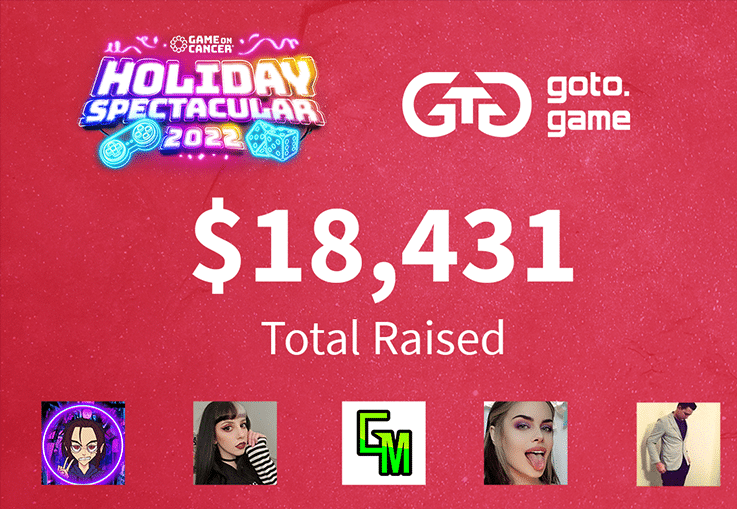 The fundraiser leveraged multiple platforms and embraced the user-friendly interface of Tiltify's website.
 Engaging participants with enthusiasm, the event encouraged them to embark on their own fundraising journeys, setting donation goals and creating opportunities to win captivating prizes generously provided by event partners such as Kings of Neon and RØDE. 
Through this collaborative effort, the Holiday Spectacular 2022 fostered a sense of community, empowering individuals to make a meaningful impact in the fight against cancer.
Are you ready to activate in the gaming industry?
You need gamers that understand marketing

Join over 400+ brands, creators and marketers receiving our industry newsletter