IEM is coming! IEM is coming! For those of you that are making the trek over to Qudos Bank Arena for the festivities this weekend, we've got your back! Here's a breakdown of what to check out when not watching the game.
The map
Who's going to be there? Who's got a booth? I'm glad you asked. For those of you who haven't gotten your hands on the hall map, here it is:
FYI if you hate reading maps like the above, don't worry, I've done highlights for you below <3
Where are the BIG booths?
I'm looking forward to seeing what insane setup the foyer has. It'll be hard to miss: you'll see these booths first as you enter the arena.
All the IEM Sydney PC Building activities, please
There are excellent hardware activities happening in the Intel Channel Partner Zone highlighted below:
Ladies and gentlemen, there will not only be a Build Your PC booth. Three will also be a Pimp My PC booth.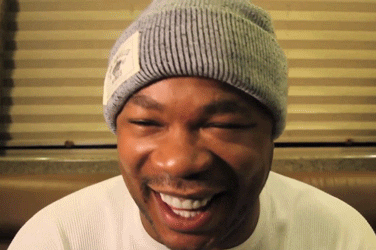 Build Your PC Challenge
Think you know how to build a PC? If you build one in an hour, you can take it home for $799 (for gear worth RRP $1599).
Pimp My PC
This one is a strange one. I don't know what they mean by competition winners (I assume the Build Your PC Challenge winners). This is the description IEM provides:
Competition winners will be having their home PCs fully pimped in front of your eyes.
What's happening at the Community Hall?
Community Stage Schedule
All the times were given in 24-hour time. But, if you're like me and your mental maths can be hazy more often not, have the 12-hour time version of the schedule!
Friday
12 pm – 6 pm: Community CS:GO Tournament – Play against other fans!
Saturday
All Day: WCS OCE Challenger Season 2 Finals – The StarCraft II qualifiers for WCS Austin!
12 pm: Upper Bracket – Round 1
12:45 pm: Lower Brackets – Rounds 1-3
4:30 pm: Upper Bracket – Finals
5:15 pm: Lower Bracket – Finals
6:00 pm: Grand Finals
7:30 pm: Award Ceremony
Sunday
All Day: ESL Women's Sydney Open
11 am: Lower Bracket – Best of 3
2 pm: Grand Final – Best of 3
Streamer Zone
Wanna say hi to the guys listed below? Head on over to the Streamer Zone (marked 7).
SerenaCSGO
SuperAngryBro
RoweyAu
Wyld
Rudeism
Naysy_
Rayjayy
Haiimbelle
CaptainKiKii
PieByPie
FaZe Hazz
Geekandgamergirl and
Obey Mario!
Most importantly, where do I get my goodie bags?
The section marked G is for goodies. M is for merchandise.
If you're after gear to purchase, I strongly recommend buying them as early as possible. Lines might be long but better to wait than miss out on stuff later on!
Also, where are signings at?
You can find the signing table over at the Expo Hall on the Lower Ground.
More shopping!
If you couldn't find the component you were looking for in the Partner Zone, don't worry. There are more booths and sellers over at the Expo Hall.
Intel Loot Station
You'll also find the Intel Loot Station in the Expo Hall. Head on over to that booth to have your go at some challenges for a chance to win prizes! Also, if you load up on dog tags, you can redeem them for loot at the booth ????
Tell me more about IEM
If you want to know more about the casters, the teams and general info, head here.
The goto.game team will be covering IEM at our Live Blog here.
Images: ESL
Source: http://www.intelextrememasters.com/season-13/sydney/wp-content/uploads/2018/04/IEM-18_Public_Eventguide.pd