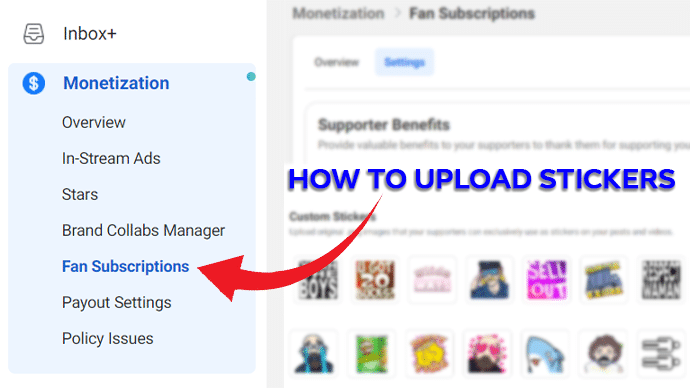 How do we give a community a voice, something they can connect around? A simple start to building a loyal and engaged audience is Stickers! Stickers are an excellent tool for Facebook creators to incentivize your viewers to become official supporters of the channel and engage with your content on a deeper level
What are Stickers?
Stickers are custom-designed graphics that can be used as emojis by subscribers in your stream chat. They are designed and provided by you, and must meet the Facebook Community Guidelines (they are automatically reviewed upon uploading). The best use of Stickers is to make them special to YOUR community, to YOUR brand and to YOUR content: special moments cherished by your viewers, memes you use or graphics that are a part of your community.


How to upload your Stickers
Facebook recommends sizing your Stickers so that they are either 240 x 240, 32 x 32 or 16 x 16. In any case, they should be square, the format must be transparent PNGs! Once designed, visit your Creator Studio page to continue. Go to your Monetization tab, then Fan Subscriptions in the side menu, then settings, upload Stickers, upload files, then upload your sticker files. Then select a cover sticker to represent the entire pack, ensure you agree to the Facebook policy and then submit for review!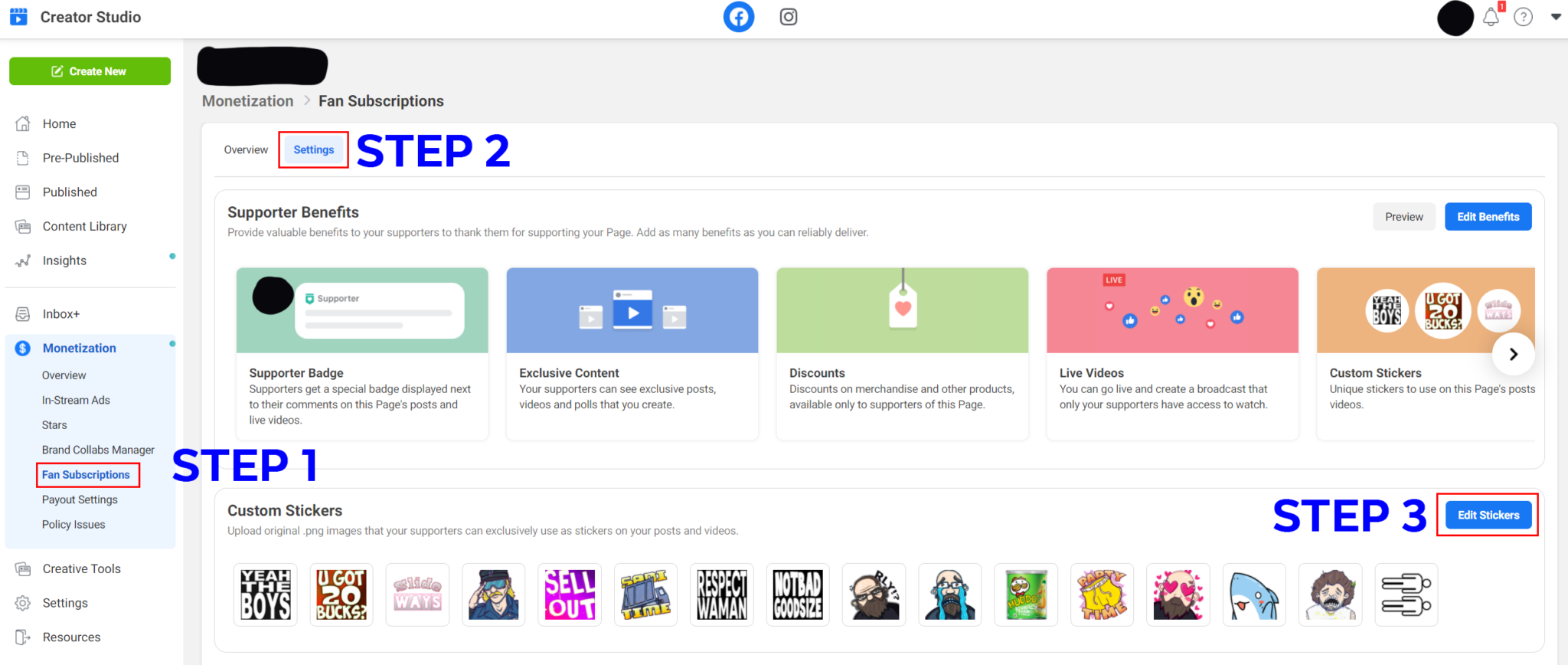 How are Stickers used?
The Facebook Review process should take no more than two weeks, but once finished your Stickers will be available for use to your supporters. If the review fails it will be explained why via the community standards and you will be able to re-submit a pack. You may be wondering, how come only your supporters can access it? Rest assured, it's beneficial for you and your audience. Supporters can use your Stickers in your stream chat and while interacting with your page. This incentivises your viewers to become supporters so they can be a part of your close community.
We hope this has helped you create a library of unique Stickers on your Facebook Gaming page, happy gaming!