Dhayana and Tom were born and raised in two different parts of the world; Dhayana was born in Malaysia, Tom in England. They have spent the majority of their lives in New Zealand, a mixture of cultures that has shaped them and their content. "Being exposed to different cultures and ways of life, while also enjoying gaming from a very young age definitely gave us an interesting perspective on the world of gaming and entertainment."
The Journey So Far
Collectively, Dhayana and Tom create content under the handle AttackOnGeek. Their content journey started many years ago, back in 2015: "Tom actually began creating content first, back in 2015, when he was approached by Microsoft New Zealand to stream Xbox games as part of their global GameMasters programme."
Dhayana would jump into gaming content later as well as the GameMasters programme alongside Tom. "I had already been writing reviews for films, anime and comics at the time but upon meeting Tom in late 2015 and watching him engage with people from all over the world through gaming, I decided to add game reviews to my repertoire and began live-streaming as well."
Dhayana is a well-known advocate for women, people of colour and diversity in general in the esports and gaming space, and part of this comes from her upbringing: "It's definitely helped shape me, in particular, in terms of wanting to push for more representation in gaming when it comes to people from minority backgrounds."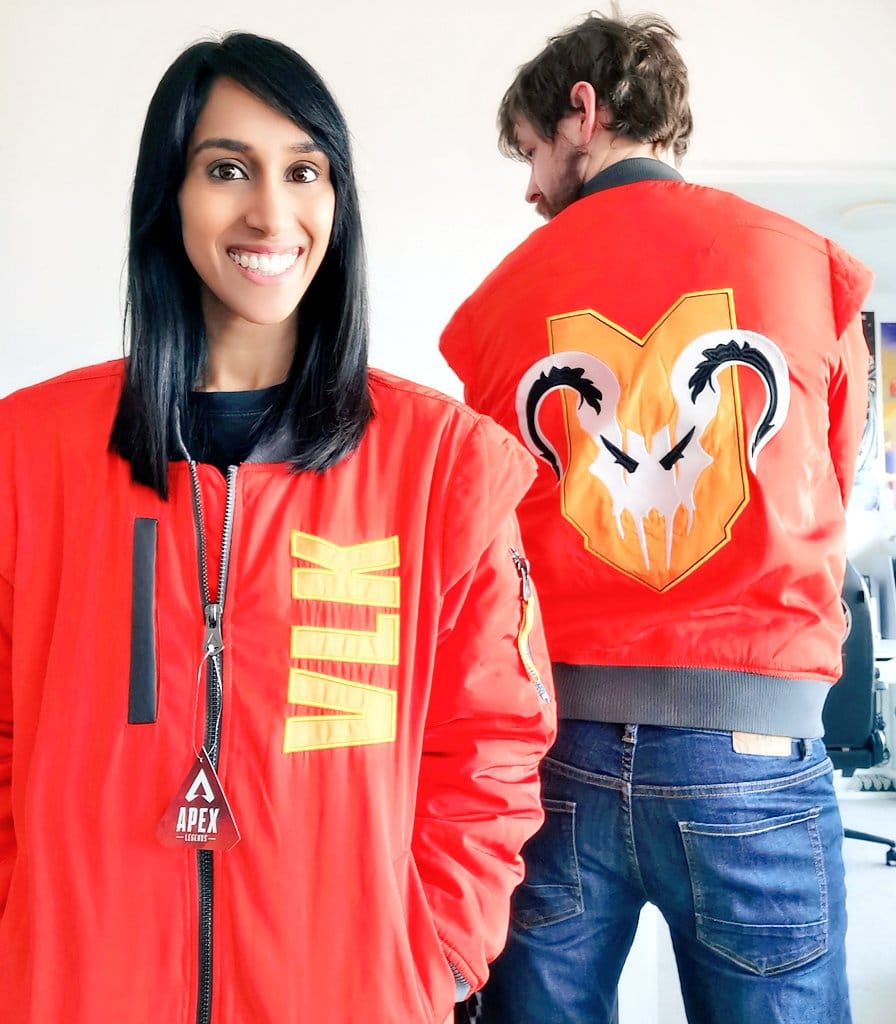 Gaming is broad and diverse, with an experience waiting for everyone. This is true for both Dhayana and Tom, who also have varied tastes in gaming: "For me, my favourite games are Rise of the Tomb Raider, Uncharted 2: Among Thieves, Overwatch, Tell Me Why and essentially anything that has a good story to it. Tom's favourite games include MTG Arena, Death's Stranding, Borderlands, Hades, old retro Nintendo games and rogue-likes."
No stranger to highlight reels and gaming moments, we asked Dhayana and Tom to tell us about their favourite gaming moments. For Dhayana, the most memorable moment was Xbox E3 2019: "…when Keanu Reeves surprised the crowd by coming out to talk about Cyberpunk 2077 and the meme "You're Breathtaking" was born."
Tom's favourite moment is one of the most memorable times in the fighting game community – Evo Moment #37 – "The Daigo Parry".
While COVID-19 has shaped a different world, we all have fond memories of times spent together at events. This is no different for AttackOnGeek: "Best gaming memories for both Tom and I include being able to attend E3 and other gaming events as media and hosting community events that bring people together from all walks of life. "
AttackOnGeek have a passion for diversity and inclusion, and supporting others with their work. "Being able to utilise our love for content creation to educate and disseminate information to the public, as well as raise funds for important charities like the Bushfire Appeal and Cure Cancer, are very important memories as well… It's all a bit of fun to bring a bit of positivity to people's days. When we're able to give back to others in a way that brings a smile to their faces, that's our job done."
The Future on Facebook Gaming
Originally partnered on Facebook Gaming through the Mixer x Facebook deal, AttackOnGeek were unable to continue due to time restrictions with their ongoing commitments. Now creating VOD content for Facebook Gaming, AttackOnGeek will be bringing their great content back to the platform. "Definitely excited about seeing the platform expand and grow in the ANZ region and being able to work together with Facebook Gaming to showcase our content to new and different audiences."
Working alongside the team at goto.game to promote their content on Facebook Gaming, AttackOnGeek are looking forward to the future with more accessibility to their content. "Having a bit of history with the people behind goto.game, we're excited to be able to work alongside professionals who are best positioned to help us achieve our goals with content creation. The team understands what content creating is all about and what content creators need in order to pursue their dreams. Having people who understand exactly what you're wanting to do and where you're wanting to go is so important."
"We're a couple who make content together and I'm a woman of colour who pushes for more diversity, there's so much that we're able to bring to the table and with Facebook Gaming, we'd really love to start showing that off."
Tips and tricks, mini-reviews, unboxing videos, gameplay and more can all be found on the AttackOnGeek Facebook Gaming Page, and you can keep up to date with their extra content on Twitter, YouTube and Instagram.