With PAX AUS coming up very soon, one of the awesome booths to keep an eye out for at the event is the Australian Indie Showcase. For more info on the games in the showcase, check out the list below:
Forts
http://www.earthworkgames.com/
Build an armored fort while collecting resources. Arm it to the teeth. Develop your technology to unlock advanced weapons, then target weak points in your opponent's fort. Shoot down incoming missiles and patch up damage before your fort comes crashing down. Defend your reactor at all costs!
Grabity
https://www.teamninjathumbs.com/
Dance the tango of death in Grabity, a fast-paced, physics-based arena brawler. Combat robots duke it out using Grab guns to turn nearby objects into lethal projectiles or makeshift shields in intense tactical throw-downs.
Projection
http://www.shadowplaystudios.com/
A shadow puppet adventure about light manipulation, curiosity and, lost art.
Sky Noon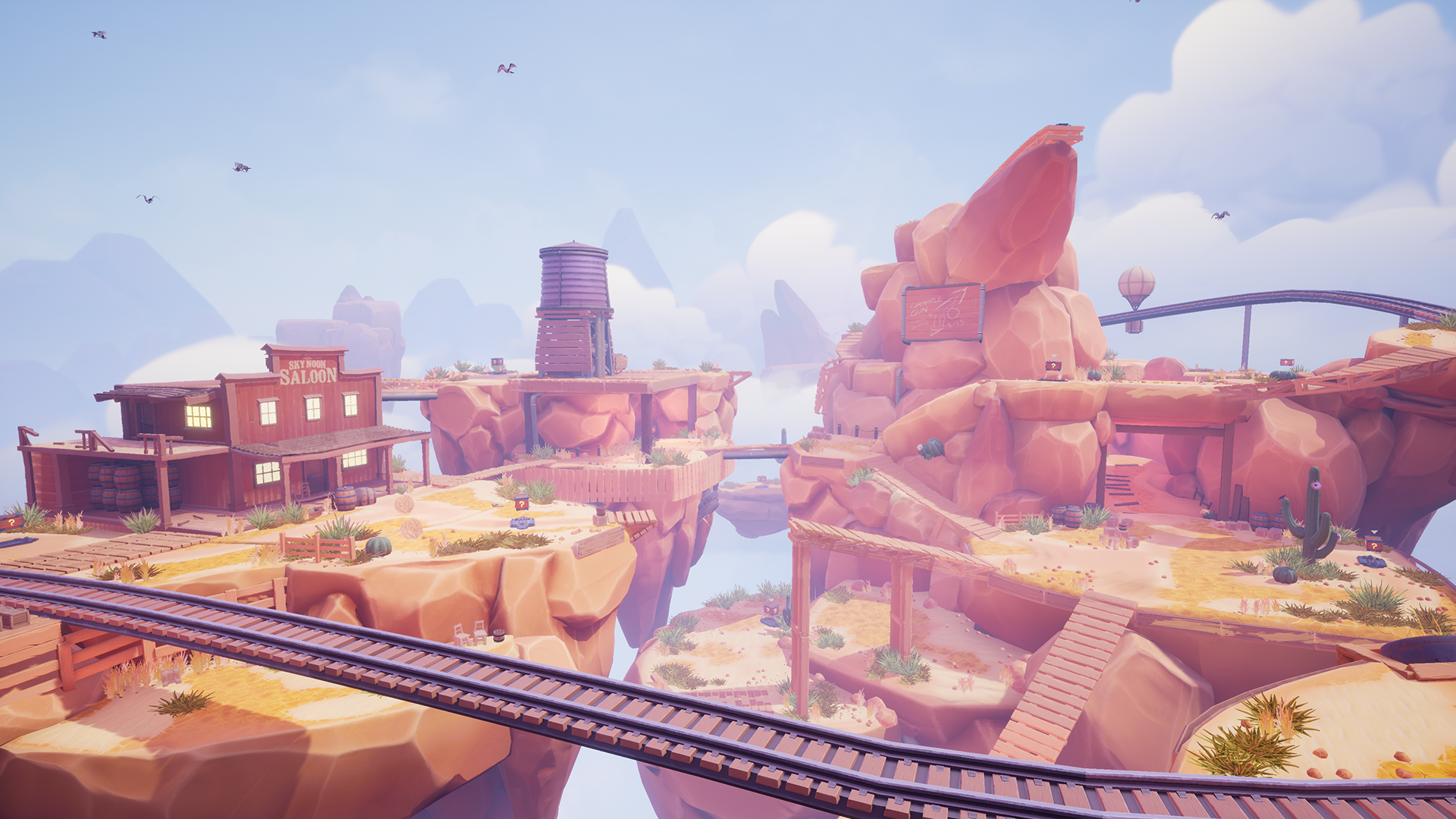 Sky Noon is a multiplayer first-person shooter set in an alternate Wild West, where Smash Brothers inspired push and pull combat takes place on floating islands. Players are equipped with a grappling hook, a lasso and an arsenal of weapons and abilities, found in randomised weapon crates on the maps, designed to knock other players away.
The Gardens Between
http://thevoxelagents.com/gardensbetween/
The Gardens Between is a surreal puzzle adventure that follows best friends, Arina and Frendt, as they fall into a mysterious world of beautiful garden islands. The player can traverse back and forwards in time to discover each garden's secrets and, along the way, reveal a story about friendship, childhood and growing up.
Virtually Impossible
http://www.growlinteractive.com/
The Impossible VR Party Game. Compete with friends to a marathon of ridiculous challenges. Deceivingly simple and hilarious for players and audiences that is sure to bring the room to its feet.
PAX AUS Australian Indie Showcase: http://aus.paxsite.com/ais