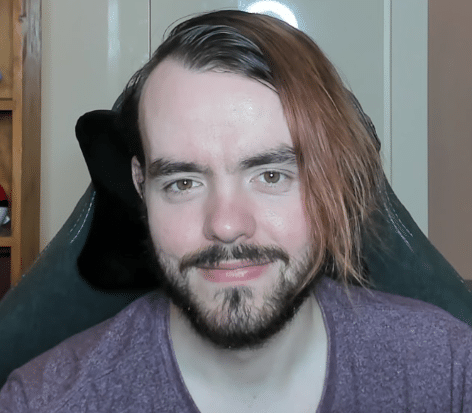 With a passion for all things techy, nerdy and filled with pop-culture, Moltrosity entered the content creation space thanks to a friend: "I started making content based on a recommendation from a good high school mate back in 2017 over on Twitch."
The Journey So Far
This start in content creation was also fuelled by Moltrosity's competitive nature, and wanting to share that with a community: "I first started content because I really wanted to share my love of games with others.
"I've always been mad competitive at FPS games as well and always wanted to be the best player I could be and still share that same sentiment to this day. I love a good FPS I can sink hours into and become the best player I can be and wanted to share this as well with a community."
Moltrosity's top five games highlight a love for competition, Pokémon and "I love Pokémon, games and metal. Video games have been a huge part of my life and I distinctly remember growing up with Halo and Pokémon which have shaped me into who I am today… For me, I have a solid Top 5 list that consists of Pokemon Gold, COD MW3, Bioshock 1, Halo 3 and Gears of War 2."
Content creation has given Moltrosity the opportunity to head up some great events and create amazing moments with his community: "…the stream I did for E3 in 2018 where I played Fortnite with one of my mates while he did a DJ set. We had a solid 100 people watching the whole time and it was lit. We then stayed up most of the night and discussed with some other guys about E3 with reactions with the stream. It was awesome. Probably another moment that has stuck with me was raising money for BeyondBlue for a 24-hour stream with 22 other streamers. We raised around $22,000 from memory, an awesome feat I'm proud of."
Starting out content creation in 2017 on a 4G dongle, Moltrosity now looks forward to taking the next big leap in content creation as a Facebook Gaming Partner. "I'm very excited to be on Facebook Gaming as I believe this is the place to stream. I have really enjoyed my time so far on the platform and am excited to see where myself and the platform can be in the future."
The Future on Facebook Gaming
Moltrosity is also excited to be working with our team at goto.game – it started with a tweet and an email and is now a partnership working on content for Facebook Gaming. "I saw the tweet from gotogame and thought it was a great opportunity to grow my content, brand and community so I applied and here we are.
Expect more intense FPS gameplay, great community interaction and a safe space to achieve your gaming goals on Moltrosity's Page: "I am an extremely competitive FPS player. I may not be insane at the game but if there is a camo challenge for a max camo or a hard challenge in game for Multiplayer you bet I'm grinding to complete it. Highest rank? Im getting it. Hardest Challenge? I'm going for it. I strive to become a better player everyday and to promote a safe space to do so."
You can see Moltrosity live on Mondays, Tuesdays and Fridays at 7PM AEST on Facebook Gaming. You can also catch weekly uploads on their YouTube channel, and stay up to date on Twitter and Instagram.